ART
The art of a game — its visual and graphic elements — is an essential part of its identity. The quality of the art can even be the main factor that turns a good game into a great game. Sharkmob's art departments craft the look and style of our AAA projects for PC and next-gen consoles. Whether it's creating concept designs, fashioning character skins, adding visual effects, or turning real-world images into in-game environments, our artists are responsible for the subtle detail and stunning visuals that make our games pleasing to the eye.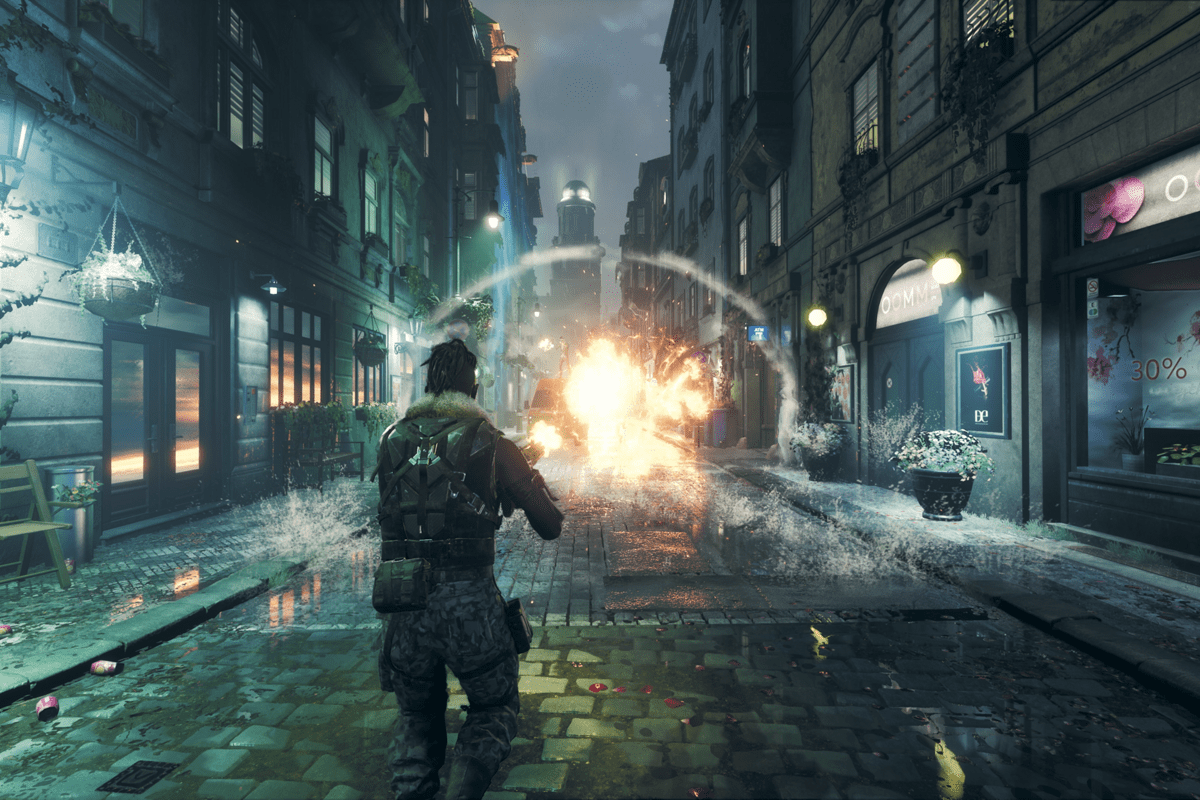 VFX
The visual effect (VFX) team is crucial in creating a player experience that's immersive and fun. They design and implement gameplay and environmental effects that not only add realism but also align with the overall artistic vision and technical constraints of a game. Our VFX artists also produce high-quality VFX assets — like particle systems, shaders, textures, and more — often collaborating closely with other art, design, and programming teams.
Ideal candidates have a solid understanding of VFX principles, are up-to-date on the latest VFX techniques and technologies, and can work well in a collaborative environment. They should also be proficient in Unreal Engine 5 (including its particle system and blueprint scripting for VFX implementation), as well as comfortable working with VFX software packages like Adobe After Effects, Maya, or equivalent applications.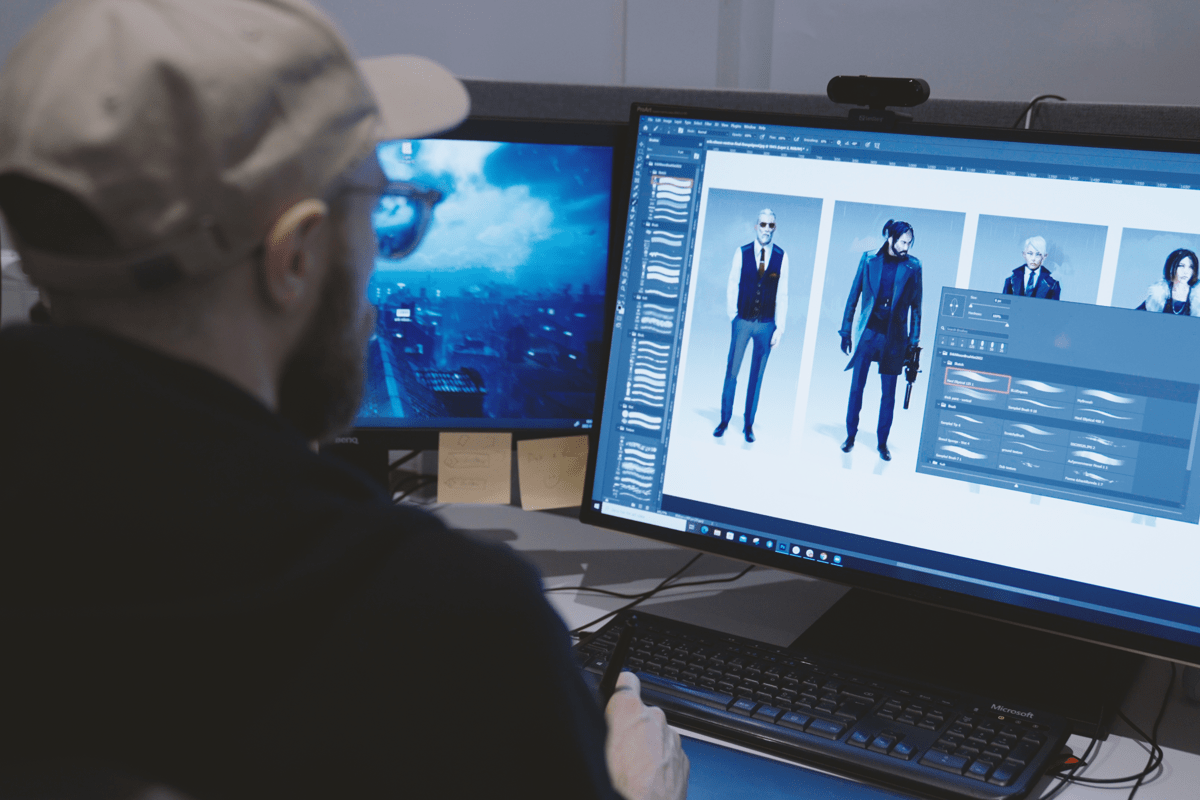 Character Art
Our character artists populate the worlds within our games. They work closely with concept artists, animators, and others to create the characters that players want to be on a digital battlefield, as well as the ones they want to blast away. The character art team also crafts the different skins and outfits for players to choose from — utilizing digital sewing to make clothing and texturing to add detail, along with technical problem-solving to ensure everything happens within system limitations.
We look for character artists that can balance likeness, anatomy, proportions, readability, and more to create compelling characters. They should be knowledgeable of lighting and presentation, color theory, and photogrammetry, as well as have some experience with scanning and sculpting. They should also be able to work with 3D graphics tools like ZBrush, Blender, Maya, Marvelous Designer, and Substance Painter and Designer, as well as Photoshop or its equivalent.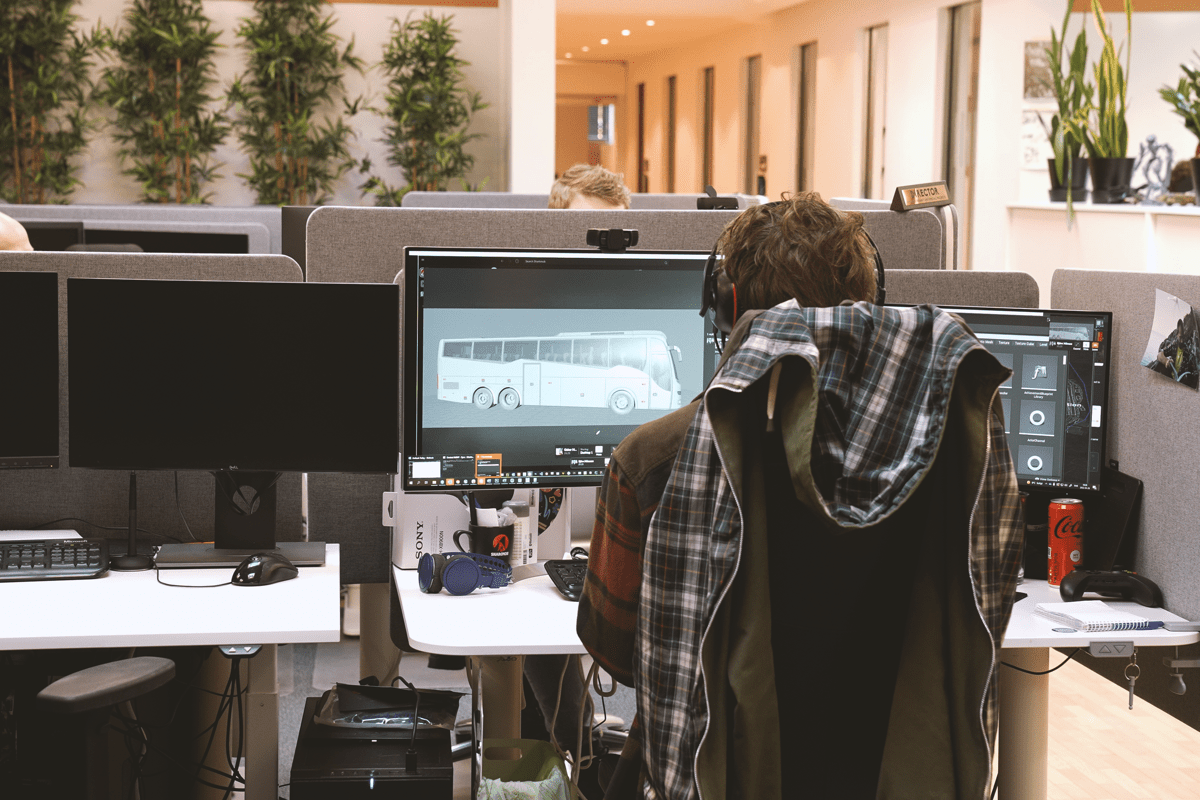 Prop Art
The prop art team is responsible for filling a game with all the items players see and use. They create everything from vehicles and weapons to foliage and rocks. Our prop artists work closely with our level designers and level artists to realize the worlds within our games and help make them as immersive as possible. Using techniques like hard surface modeling, photogrammetry, and PBR, they not only design props but also create things like organic and hero assets. At Sharkmob, our prop artists focus on what they're best at and coordinate with outside companies for the rest.
The ideal candidate has a solid understanding of proportion, scale, perspective, etc., as well as working with complex sculpted surface details, tile textures, modular kits, procedural workflows, and so on. They need to be able to find creative solutions, along with giving and taking constructive criticism. They should be comfortable working with Unreal Engine 5; and also have proficiency in applications like Maya, Blender, Photoshop, Substance Painter and Designer, ZBrush, Marvelous Designer, and the Marmoset Toolbag.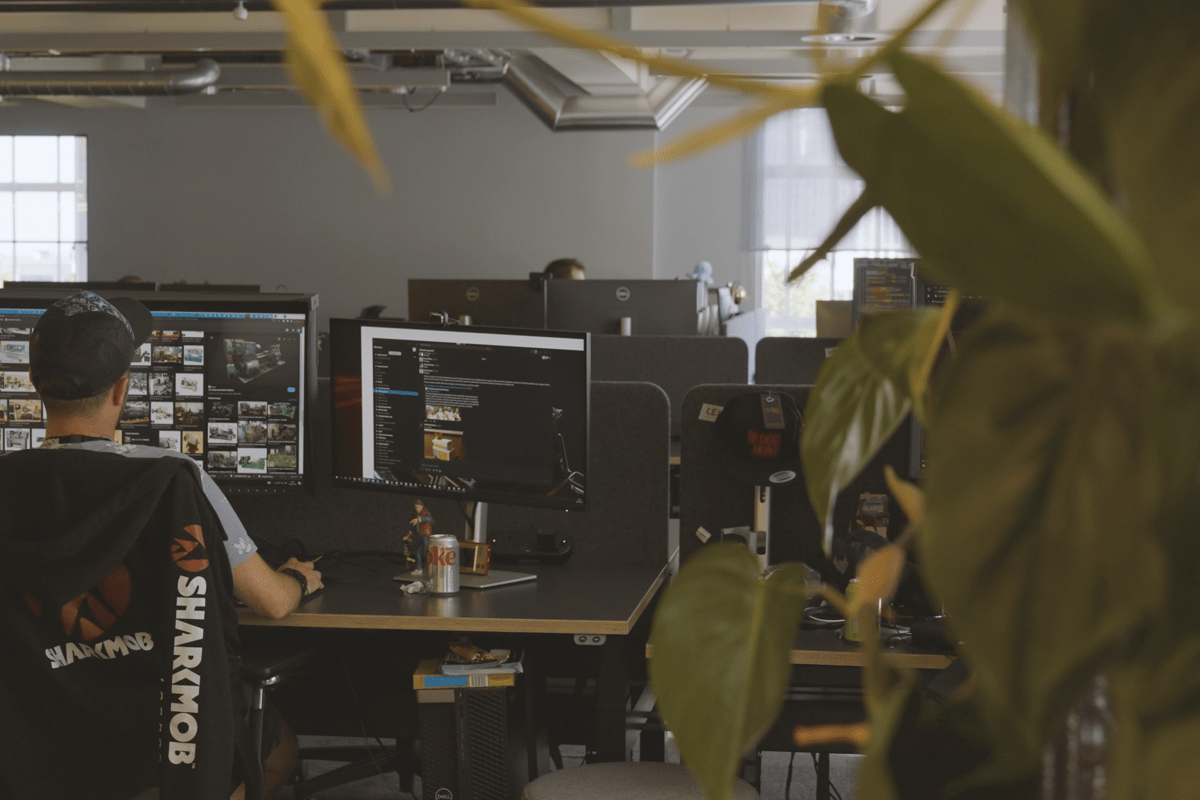 Technical Art
The technical art team forges the bridge between a game's code and its visuals. Their role is to build and manage the pipelines and creative systems that turn art assets into a programming language. A tech artist knows the game development system's limitations and helps all the art teams navigate and get around them — often creating tools and tech to do so, like procedural world generation.
We look for technical artists that have a passion for coding and art, as well as experience in merging the two through tech art. They should have strong collaboration skills and a proactive approach to problem-solving. They should also be comfortable using Visual Studio and Unreal Engine 5, especially for world rendering, and have proficiency in Maya, 3ds Max, and Substance Designer.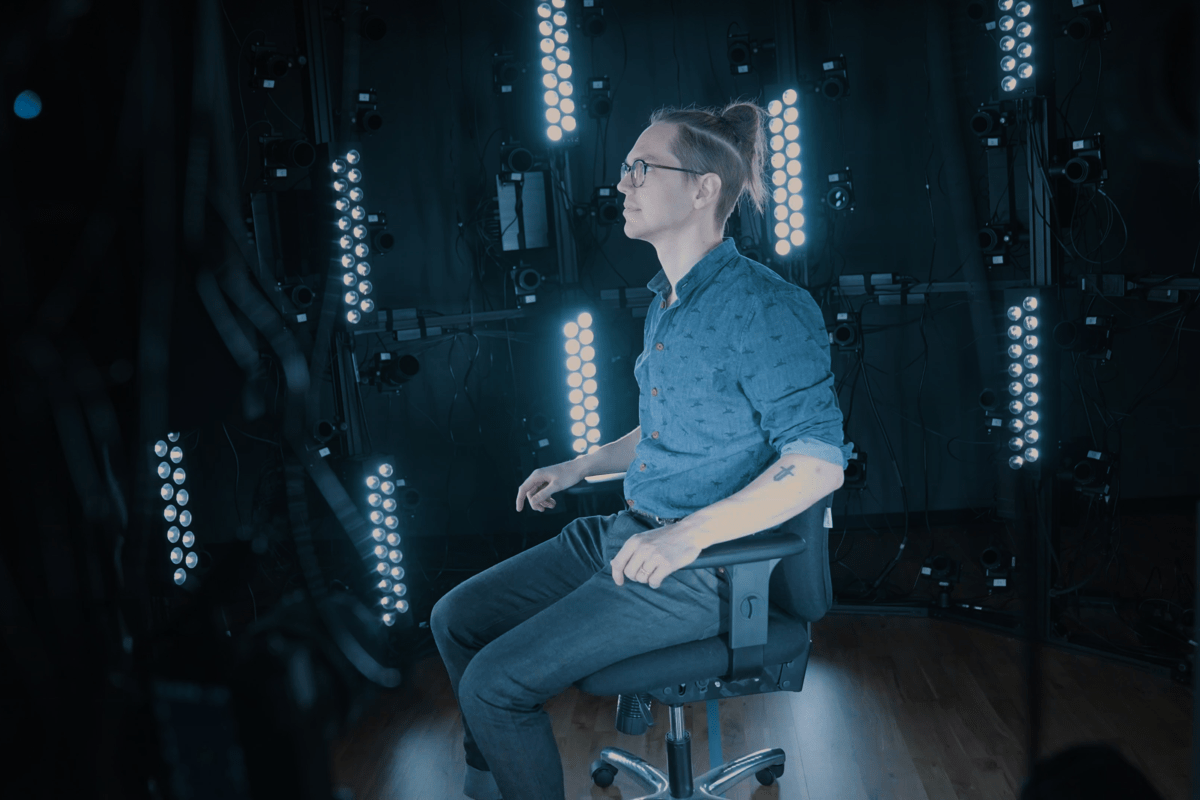 Photogrammetry
Our photogrammetry team captures and translates reality into game assets. They use cutting-edge 3D scanning equipment — like the Arag System by Rigsters, the Esper Capture Rig, and even custom-built equipment — to create 3D meshes of anything in the physical world. With our very own motion capture studio at Sharkmob's Malmö office, they scan the people and objects that serve as the basis for the characters, props, and clothing within a game. And they also travel around the world to photograph and scan unique locations and settings for in-game environments.

Ideal candidates are able to travel and are skilled in photography and 3D modeling. They should be comfortable working with a variety of camera brands, from Canon to Sony, and different 3D tech, like high-poly modeling and 3D printing. They should also be able to use Unreal Engine 5, including its Nanite virtualized geometry system, and have proficiency in graphic and image software like Reality Capture, Photoshop, Substance Painter and Designer, ZBrush, Maya, and Capture Grid.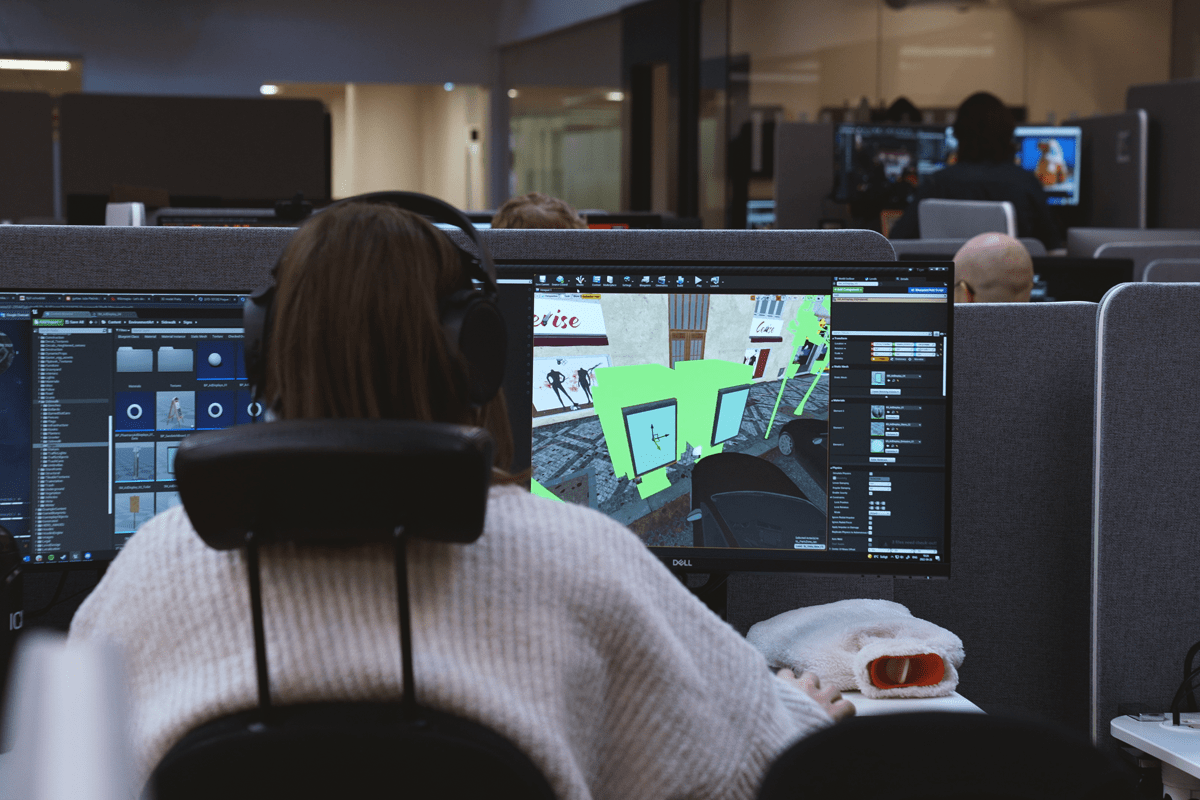 Environment Art
Our environment artists combine elements of worldbuilding and narrative to ensure the environments of our games look and feel the way they should. The wide-reaching team creates the art for entire worlds, from trees and lamp posts to waterfalls and cathedrals, then uses compositional skills for placement that elevates gameplay and level design. They use lighting, props, texture, and other ways to craft moods and maintain consistent visuals — fully immersing players in the world of a game.
We look for environment artists that are skilled at worldbuilding and know how to create believable 3D environments with things like foliage, lighting, architecture, and the like. They should be skilled in asset creation and incorporating elements of storytelling in their work. They should be comfortable working with Unreal Engine 5 and Photoshop; and also have proficiency in modeling software such as ZBrush, Substance Painter and Designer, as well as 3D software like Maya, 3ds Max, and Blender.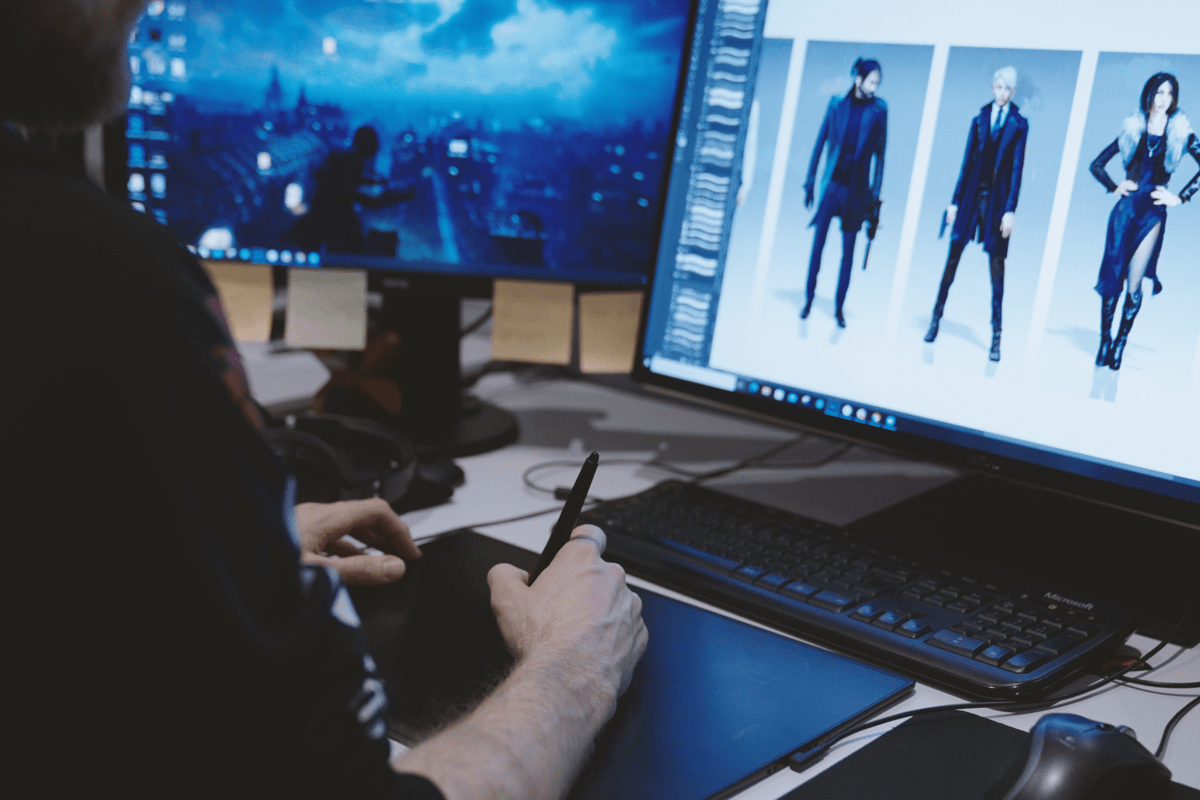 Concept Art
The concept art team is responsible for providing vital elements of direction and visualization in the game development process. They create a wide variety of key art illustrations, style guides, and other components for communicating the unified artistic vision of a game. Our concept artists work from before production begins and well into the development process. They not only play an important role in the look and design of a game's most noticeable features — like environments, vehicles, characters, and weapons — but also in the storytelling.

Ideal candidates should have experience creating concept art like style guides and storyboards, as well as matte paintings and plates for backdrops in levels and cutscenes. They need to be a team player with good time management skills, reliable in delivering high-quality work, and passionate about playing and making games. They should also be comfortable working with Photoshop, Blender, and Unreal Engine 5.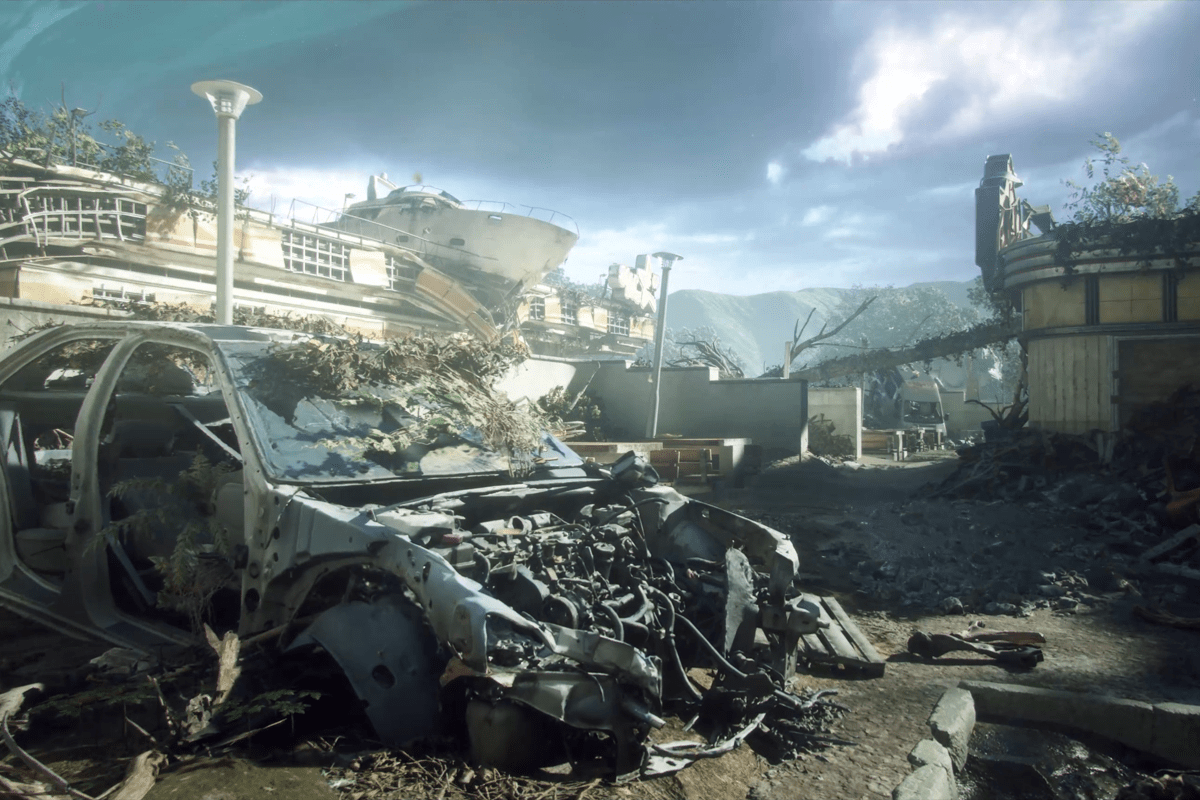 Cinematics
The cinematics team creates the compelling cinematic elements of a game. Whether it's cutscenes, narrative storytelling sequences, or interactive dialogs, they're responsible for all the parts that make up the "in-game movie." They use the visual language of film, like scene editing and camera angles, to push the narrative of a game forward. Our cinematic artists rely on a plethora of CGI tools and techniques to create pre-rendered cinematics for our games.

We look for cinematic artists who have a deep appreciation for cinematic storytelling and are skilled in CGI. They should be comfortable working with Unreal Engine 5, Photoshop, Maya, and Substance Painter and Designer. They should also have proficiency in motion graphics and animation software such as Motion Builder, Premiere, After Effects, and Blender.