OPERATIONS
A game studio needs more than just developers and creatives to succeed. Someone has to handle the non-game-related aspects that come with operating a modern business. At Sharkmob, our operations teams oversee the well-being of employees, manage the day-to-day, ensure legal and financial compliance, and so much more. They keep the organization running smoothly while enabling a professional atmosphere that's productive and fun.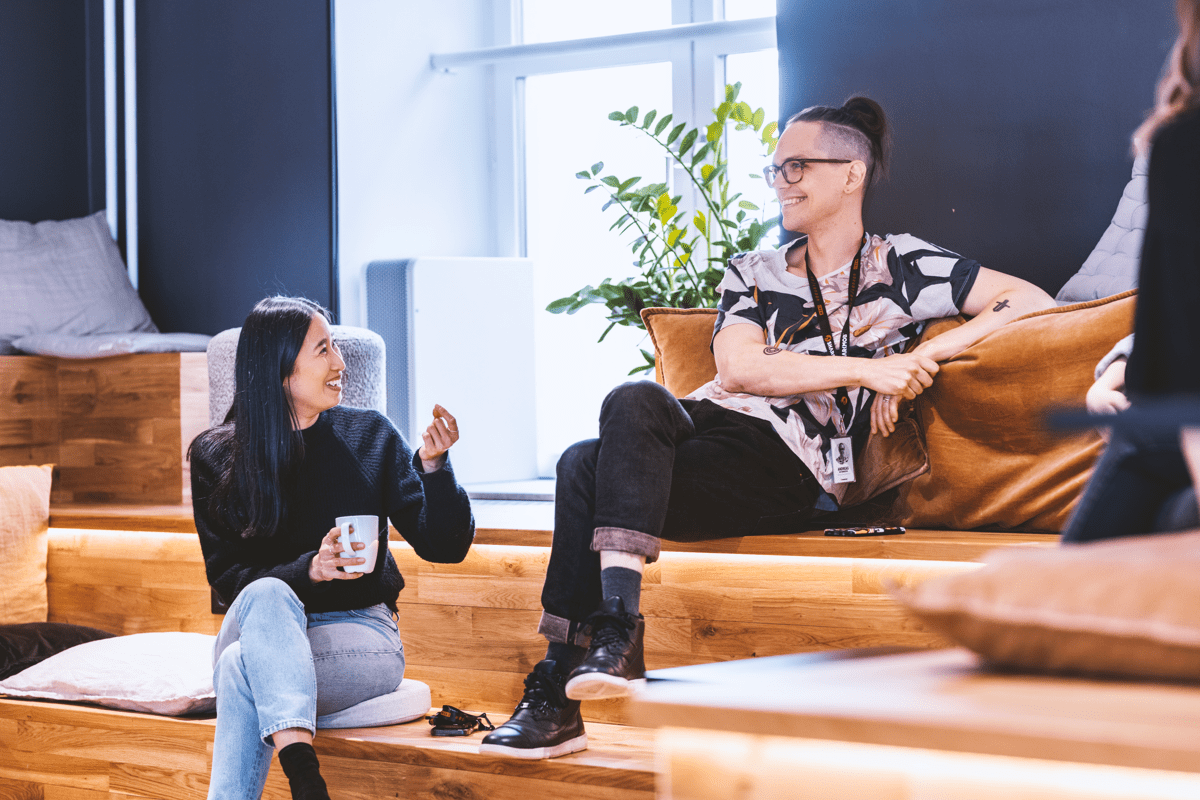 Human Resources
The human resources (HR) team is essential for creating and managing the culture of a game studio. They empower teams to reach their potential and do the best work possible through things like coaching, leadership training, career development, and onboarding. Our HR team is dedicated to using their business partnering skills to not only support Sharkmob's overall goals but also foster healthy engagement with people throughout the organization and offer hands-on support for employee well-being. They keep our human resources…human.
We look for HR team members that are analytical thinkers and strong communicators. They should have a solid understanding of HR-related issues, like labor law compliance and professional workplace standards, as well as proficiency in HR information systems and platforms, like HiBob.

Talent Management/Recruitment
Our talent managers/recruiters find and cultivate the many different people needed to develop AAA games. From implementing recruitment strategies and scouting for talent to interviewing and assessing candidates throughout the hiring processes, they bring those with much-needed skills to Sharkmob. The talent management/recruitment team has to work with team leaders and stakeholders across the company to understand their talent needs, as well as maintain contacts outside the company to find the people that can meet those needs.
Ideal candidates have an understanding of the talent recruitment process and excellent communication skills. They need to be able to assess both a candidate's technical abilities and soft skills, as well as their potential fit to the company's overall culture. They should also be comfortable using standard recruitment platforms, like Linkedin, and applicant tracking systems, like Teamtailor.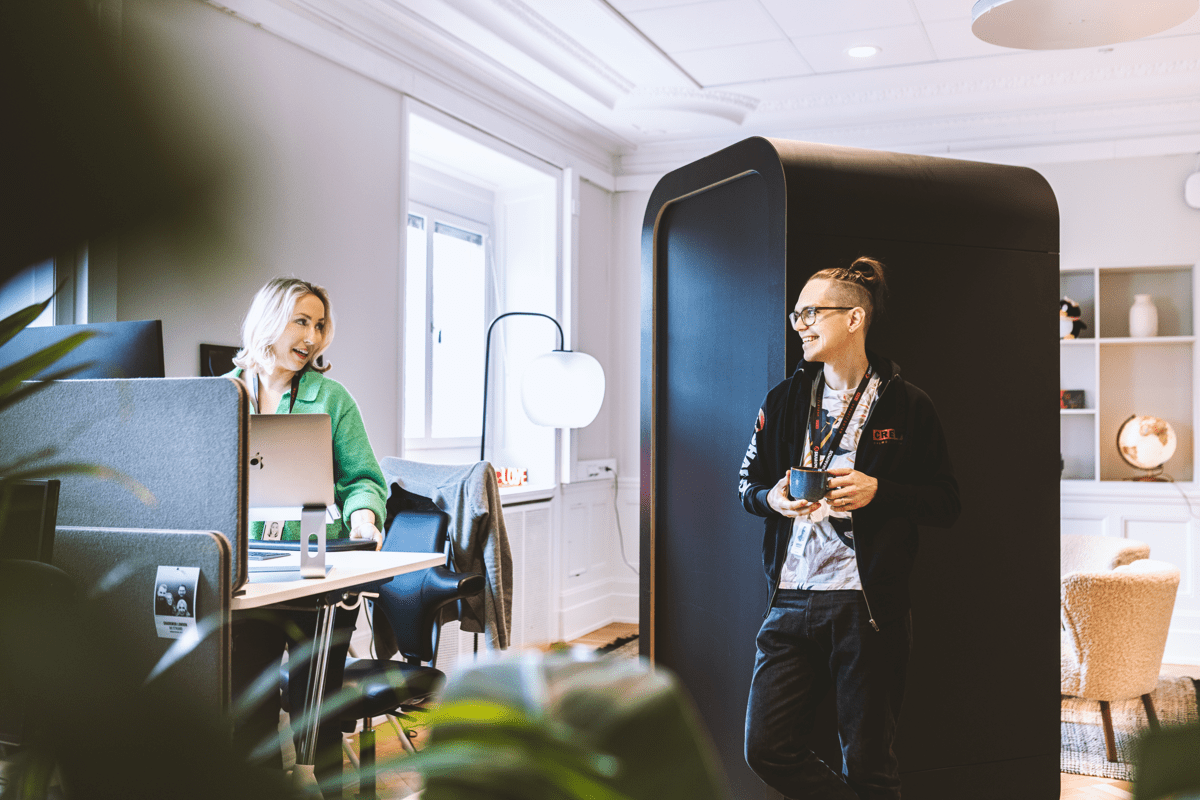 Communications & Public Relations
The communications and public relations (PR) team handles the critical flow of information about a company, both internally and externally. It's a vital role for an organization to establish and maintain shared ownership and transparency — two values important to Sharkmob. Our communications and PR team is involved in all strategic communication efforts. They manage our internal communication initiatives, making sure information fundamental for the studio to function is received and understood across all departments. They also oversee how Sharkmob is represented to the world — mixing traditional PR techniques with social media and digital content.
We look for candidates to join the communications and PR team that have strong writing and copywriting skills, as well as a solid understanding of content strategy and familiarity with photography. They should also be comfortable using Adobe Creative Cloud — including Photoshop, Illustrator, and Premier Pro — as well as other software and digital tools like Confluence, PowerPoint, and Slack.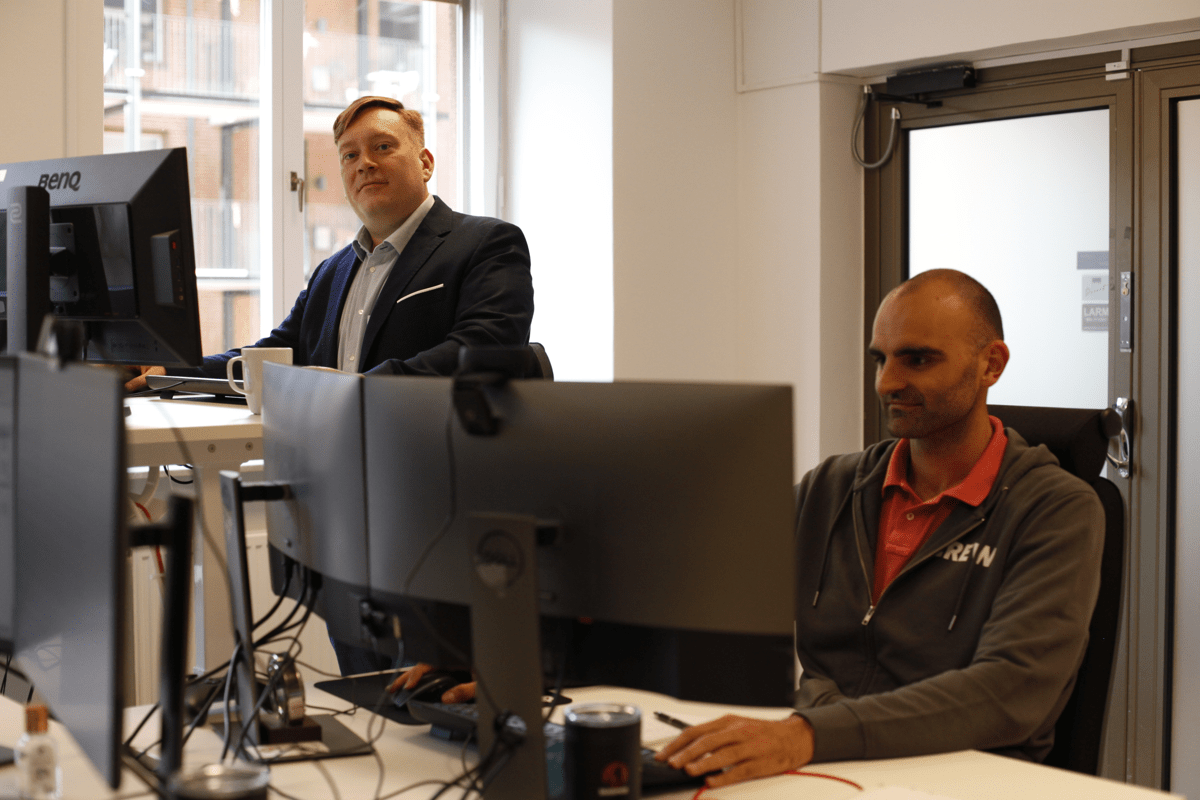 Finance
Our finance team manages the studio's money and corporate financing while safeguarding the overall fiscal health of the company. They administer payroll, budgets, purchasing, reporting, contract management, governance, and more, certifying that everything is legally compliant and meets the highest possible professional standards. They also provide a valuable analytical service to the game development teams: measuring and assessing the financial budget data needed for considering any major decisions.
Ideal candidates have a strong understanding of financial governance, as well as budgeting for game development. They should also be comfortable using payroll and financial reporting applications like NetSuite, Pleo, Rillion, and ClickTime.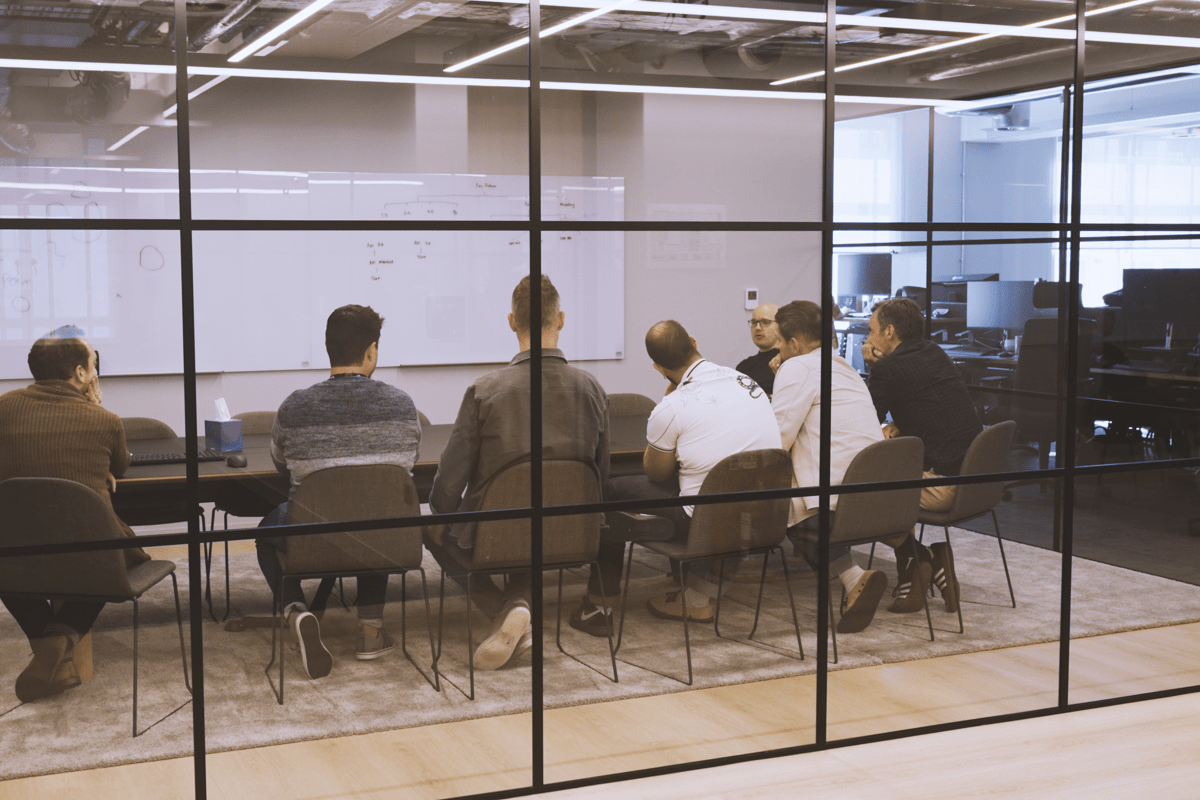 Legal
The legal team provides guidance to a game studio on critical legal and regulatory issues. Their counsel often covers the broad range of law related to the game development process, from contracts to intellectual property, but also deals with other matters linked to the business. Our legal team helps Sharkmob avoid and solve legal issues. They negotiate and create legal agreements, keep up to date on relevant regulatory laws, advise teams across the company on the best practices for minimizing risk, and more.
We look for members of our legal team with a variety of legal expertise and experience, especially in contract management. They should have a passion for games, along with a strong understanding of the game development process. They should also be able to communicate complex legal issues, explaining them in a way that's easy to understand.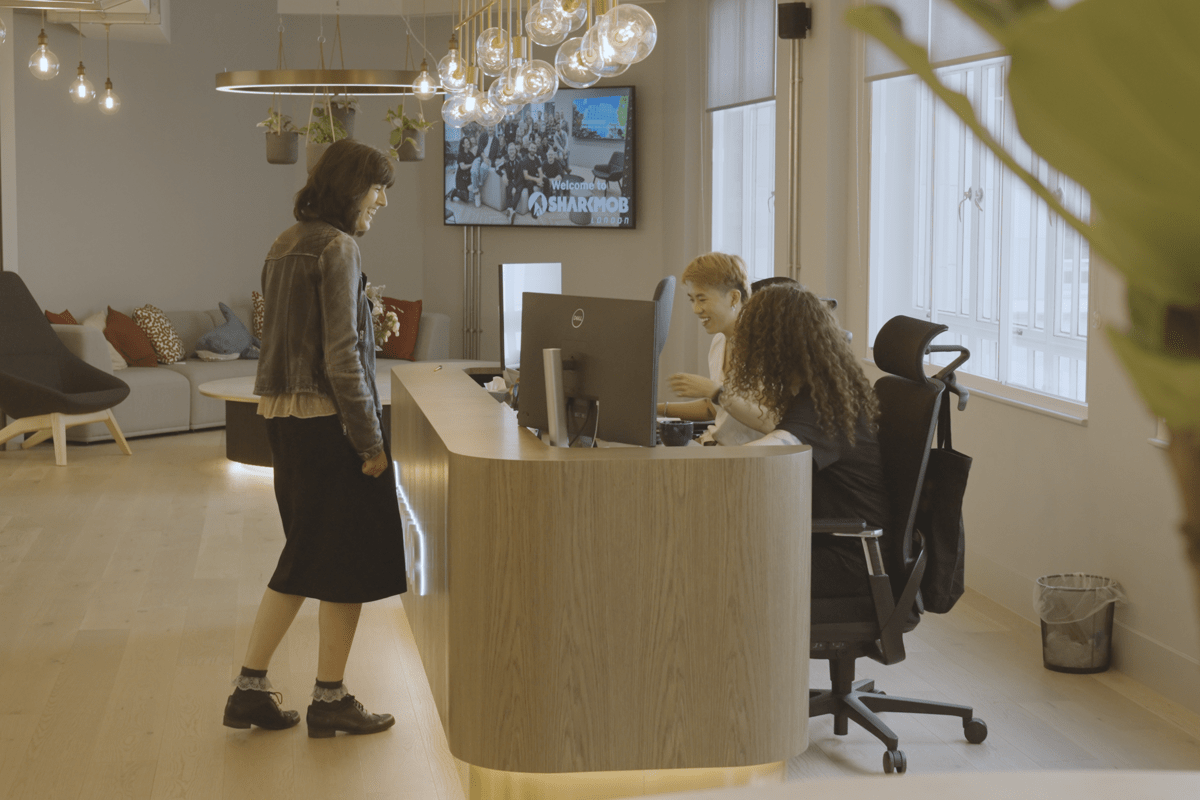 Office Management
Our office management team is a major part of what makes Sharkmob a great place to work. They create the best possible environments for making the best possible games!
They run the day-to-day operations of our facilities, take care of visitors, organize events, and so on. An invaluable contributor to Sharkmob's culture that's held in the highest regard throughout the company, the office management team has a "can do" attitude evident to anyone that steps through the door. They make sure everyone gets what they need and that the facilities are in top shape — every day.
Ideal candidates have a keen eye for detail with experience in facilities or office administration, including handling needs for decor, expansion, security, and such. They should also be able to plan and set up events and parties, as well as respond to the changing and evolving needs of teams with projects in progress.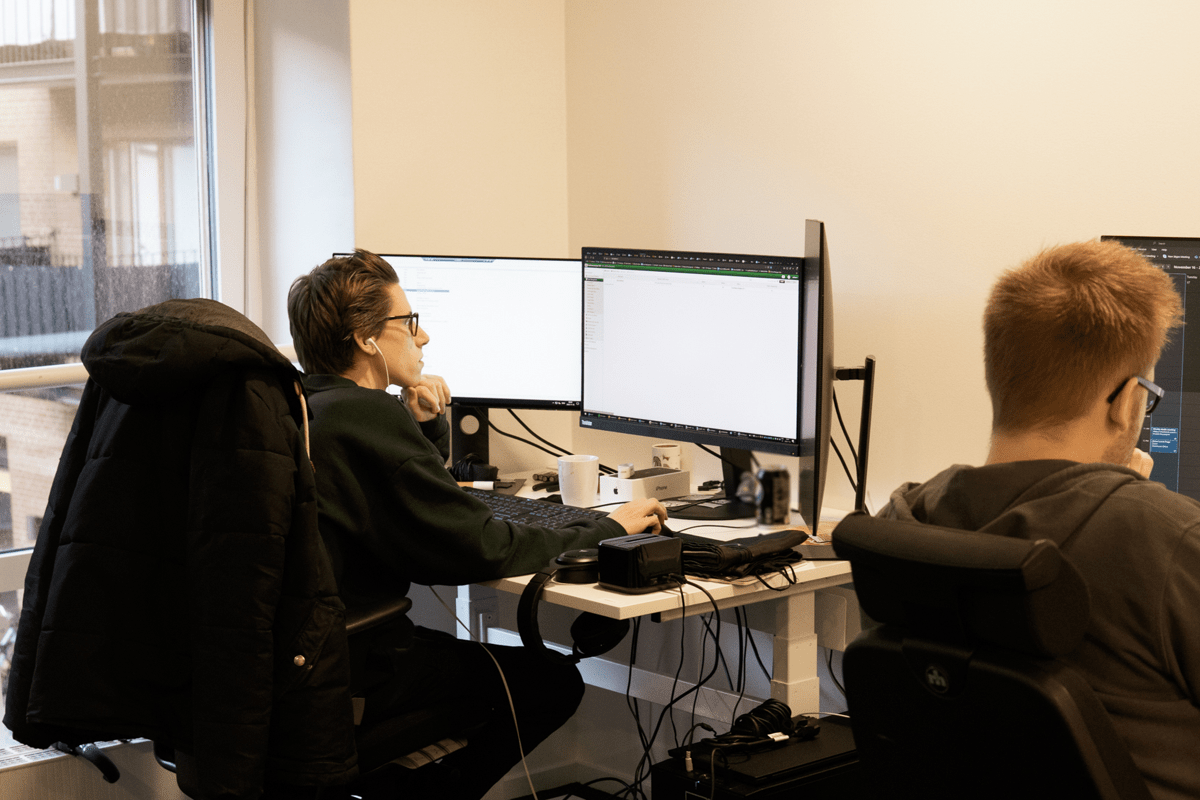 Information Technology & Security
Any self-respecting tech company needs an information technology (IT) and security team. But if it's ambitious, it needs a great one. Masters of both hardware and software, Sharkmob's IT and security team keep our computers, servers, and networks up and running, as well as ensure that everyone has the tools they need to do their job efficiently. They also provide IT support for some of the most cutting-edge tech around.
We look for IT professionals that are knowledgeable in Microsoft Office365, network security, SSO, identity management, and the like. They should be comfortable working in a mix of Windows and OSX, along with having proficiency in applications like Okta, Endpoint Manager, Aruba, Fortinet, Atlassian, and CrowdStrike.