DESIGN & DIRECTION
The design and direction of a game create its very essence. At Sharkmob, the teams designing and directing the development of our AAA projects for PC and next-gen consoles are at the very center of what we do, often collaborating across disciplines. From maintaining the overall feel of a game and its user experience to developing unique features and elements of gameplay, these departments ensure that whatever we create is fun to play — and they have fun doing it.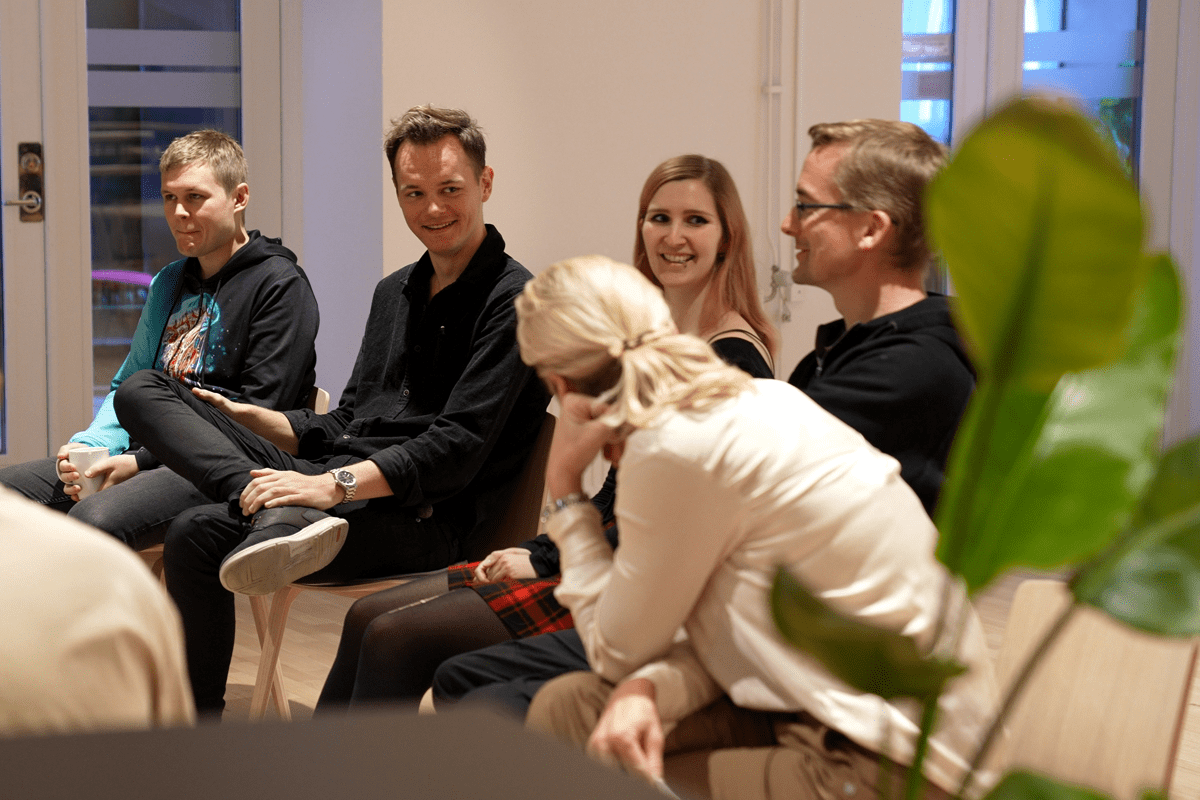 Game Design
Combining creative and analytical thinking, the game design team drives the process behind producing various features, as well as the game as a whole. Our game designers are not only feature champions advocating for gameplay elements proven to delight players but also collaborators open to ideas from anywhere and anyone. They work on a game from its inception and through multiple iterations, all the way to its release — polishing it until it shines.
We look for candidates who are inventive, can back up their design choices with rigorous logic, and have strong communication skills. They should be comfortable working with Jira, Unreal Engine 5, and Confluence.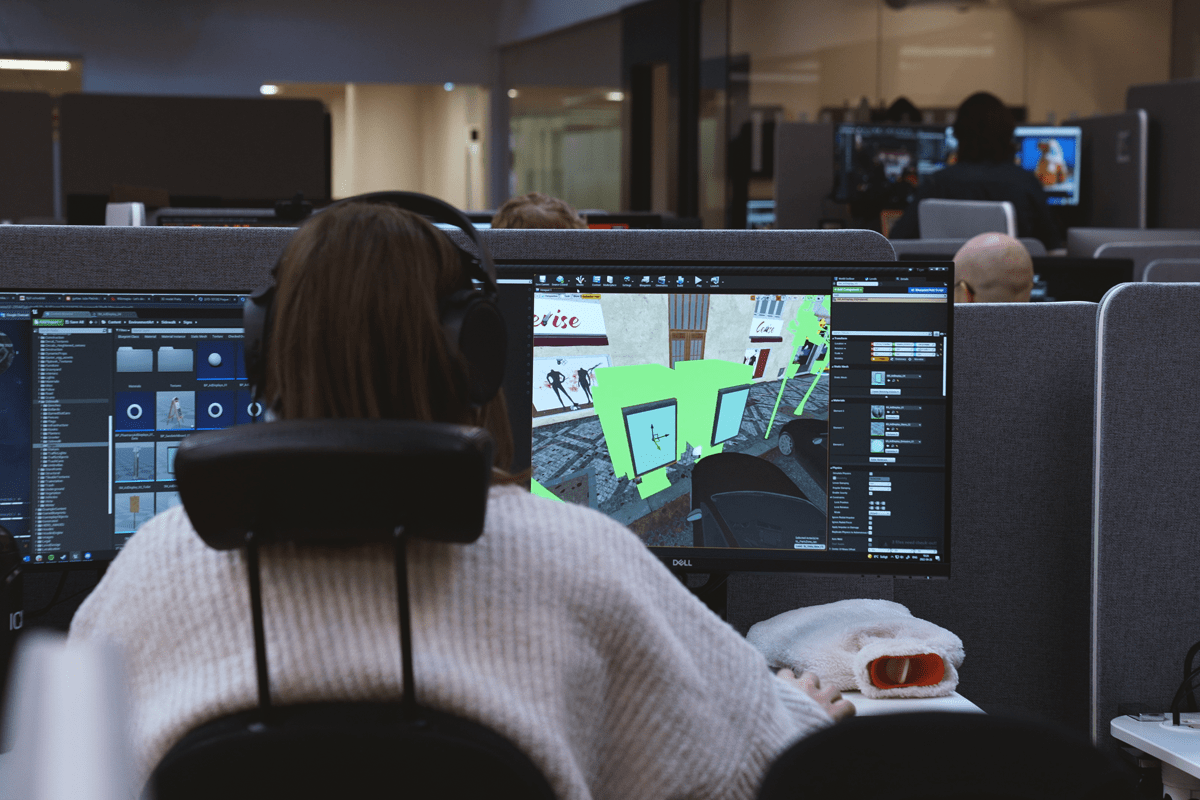 Level Design
Level design is key for merging gameplay and worldbuilding. Our level designers create level art — as well as work with world art, set dressing, propping, and more — to craft exciting environments like combat spaces and locations for players to explore. We have two level design teams: one for activities — focused mostly on events and scripting — and one for worlds — focused more on layouts and exploration.
We're looking for experienced level designers interested in reimagining how to construct large-scale open worlds for a brand-new and narratively dense multiplayer IP. They need to be skilled in standard methodologies, like using blockout tools and quest systems, but also "out of the box" approaches to push the boundaries of traditional level design. They should also be able to work with Unreal Engine 5, Miro, Photoshop, Maya, Zbrush, and Substance.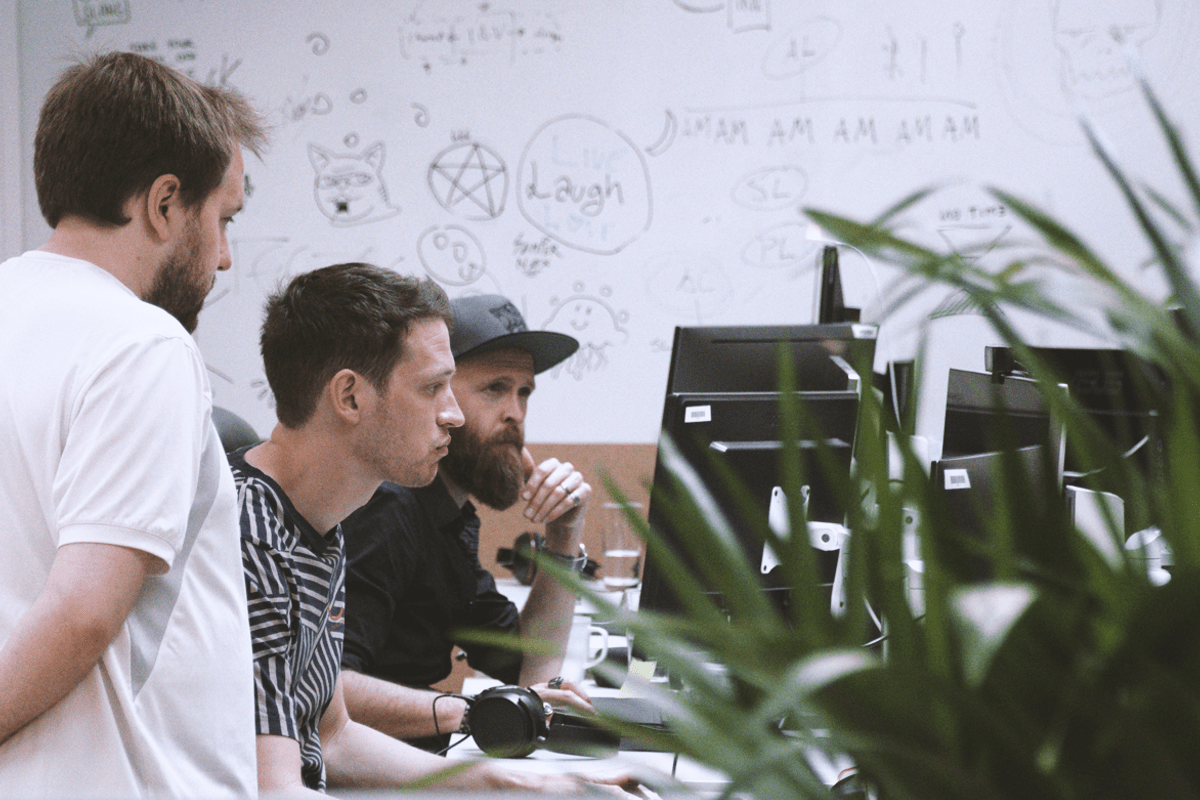 UX/UI
A game's user experience is all about balance. User interfaces need to have the right amount of support to help players navigate and interact with the game without distracting from the immersive experience. Our UX/UI designers are responsible for this harmony of game design and gameplay. They're constantly championing the player while maintaining immersion.
We want applicants that can create UI art with AAA visuals, are skilled in cross-discipline collaboration, and have experience in prototyping to test and validate design ideas. They should also be comfortable using Figma, Adobe Suite, Unreal Engine 5, and Blender.

Creative Direction/Directors
Creative directors lead the overall creative vision of a game. Our creative direction team sets the high-level goals of a project and collaborates with all the other teams to make sure everything fits the big picture. They also ensure there's a shared ownership of a game among those working on it: everyone's contributions, opinions, and feedback matter.
Ideal candidates should have experience with the creative side of game development. They should be strong project managers who make the extra effort to find an optimal solution and know how to do more with less. They should be able to use digital tools like Jira, Confluence, and Miro.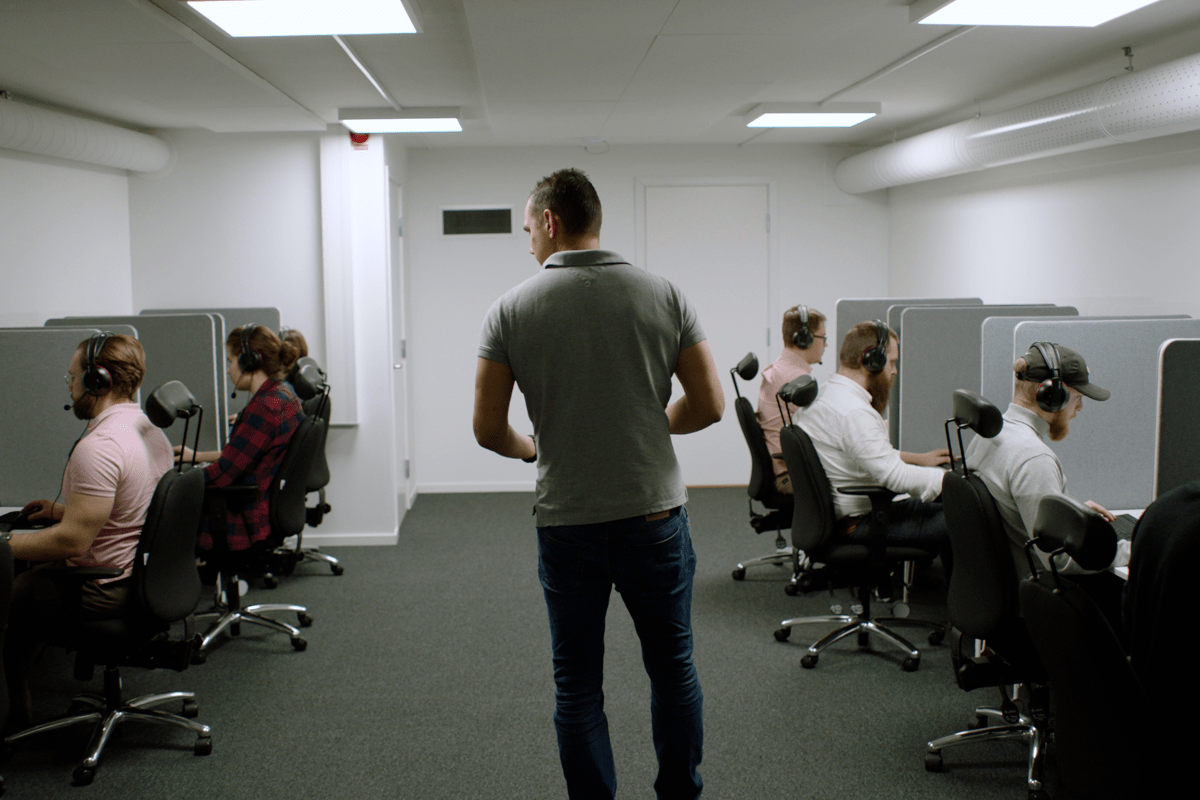 User Research
Our games are made to be enjoyed by others, so user research is a major part of the development process. We conduct empirical and observational research through playtests and usability testing with external participants in our very own playtest lab — a repurposed bank vault in our Malmö studio t.hat's known as the REEF (Research and End-user Experience Facility)
We want user researchers that can create surveys, conduct interviews, and analyze user feedback data for critical insights into how players experience our games. They should be comfortable using the latest usability testing software and survey tools, as well as Jira, Confluence, and Miro.